Daggerdoll Productions
Photos by Dollymae
Vintage by Dollymae
Ephemeral Downloads
By Dawn Mueller
My two main shops are named in relation to an "assumed" name I acquired while bartending in NYC in 1986. It was a very hard rock scene that I was into. One of the bars that I worked at, the Lismar Lounge, was known for featuring live music from up & coming bands. A couple of bands who played there that you have probably heard of are Jane's Addiction & White Zombie. A feature of our rock n' roll bartending mystique was that we all had nicknames. My bartender name was Dollymae Dagger. That's it in a nutshell. That's where the "Dollymae" comes from. And the umbrella name for all of my business ventures is Daggerdoll Productions - also stemming from the original assumed moniker.
As for my newest shop, Ephemeral Downloads... I created the name in hopes of channeling SEO related traffic to my shop, which specializes in printable instant downloads, created from my 30 years of collecting vintage postcards, advertising, antique photos, and other assorted antique ephemera.
My Background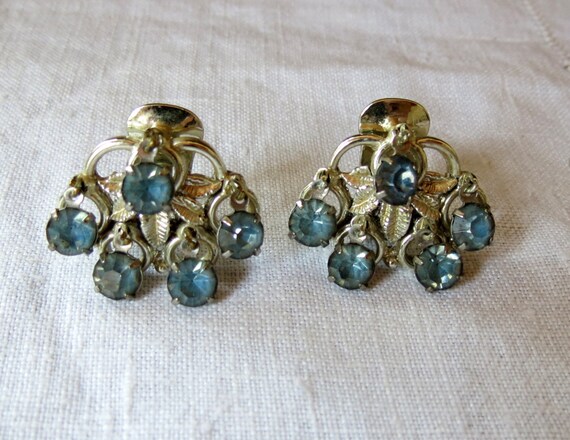 VINTAGE: I had been selling vintage for the past 10 years - first on eBay, before there was an Etsy. So when I found out about Etsy, I was eager to try it out. I used to be a thrift store / flea market junkie, ever since I was a little kid. I say used to be, due to the fact that thrift stores got super lame. But I ended up with so much cool stuff, I couldn't keep it all. That is why I started to sell my vintage stuff online. Now it is like an addiction. Selling is a blast. I love doing my part in keeping treasures out of the landfill, and sending cool items to new homes, where they can be enjoyed by others. Reuse, Recycle, Repurpose! That is my mantra.
PHOTOGRAPHY: I started out in the 8th grade with a photography class, and was known in high school as that person that always carried around a camera.
After a couple of years as an Etsy seller, I finally felt brave enough to to open a second shop to promote
my photography. I wouldn't consider myself a professional... but I have learned a great deal in the past 7 years. I owe this to the inception of the Flickr website. Even though I am a graduate of NYU film school, I discovered later in life that my real passion is photography.
Thanks to Flickr I was able to make contacts & join groups that helped me grow as a photographer and an artist.
DIGITAL DOWNLOADS: I didn't even know there was such a thing until I stumbled across some by accident on Etsy not too long ago. Having already a huge collection of antique & vintage ephemera, plus a working knowledge of photoshop, I thought I would give it a try and opened my third shop in January. It's not a huge money maker. But I really enjoy it, so it's more of a hobby for me now.
Obstacles in Selling on Etsy
I can't stress enough how hard it is to sell photography. There is so much competition due to the digital explosion. Everybody & their brother, who has a few thousand to plunk down for a digital SLR, basically considers themselves a photographer. Some are really good. Most aren't. Point is, there is too much traffic congestion, and it's hard to make one's work stand out from the rest.
I try to impress upon people / customers that a great deal of my photos are taken with film cameras. This means that I am not just pointing and shooting on "AUTO." Anybody can do that. So I love it when people take notice of my prints that were shot with film.
Inspirations and Life Outside of Etsy
In one word - traveling. I love taking pictures of unusual subjects that I find
anywhere on the road
and abroad. I am also a huge fan of graveyards.
My favorite activities, riding my motorcycle, traveling abroad, and visiting flea markets,
are actually a means for my creativity. I don't do much of anything else, except for watching
movies & enjoying the company of my three dogs.
Charitable Efforts and Promotions
Recently I pledged to raise money for the SXSW Cares Fund, by donating the proceeds from the sales of my photos in my Etsy photography shop. I have sold three prints so far... and would love to donate more (hint, hint)
I am also participating in SXSW Cares Big Benefit Online Auctin through May 11th. You can find it at
https://myab.co/events/jh/
Where to Find
I would also like to mention that I am offering a 10% discount coupon to be applied to any item in my photography store, if you "LIKE" my Facebook page - Daggerdoll Productions.