Shamarwyn: Hair and Skin of a Goddess
Handmade, natural, organic, plant-based hair and skin products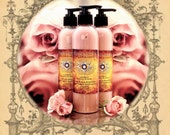 How "Shamarwyn" was born:
I wanted a goddess's name. Every goddess name was already being used and I was going to have problems with them so I decided to use part of my daughter's name combined with the Celtic "wyn" since I am Scottish and make my own goddess.
The evolution of Shamarwyn:
Many years of working with professional products as a licensed cosmetologist at spas and resorts always had me reading the healing and beneficial properties of plants across many websites and determining how they could be utilized into hair and skin products.
I have worked on developing my products for many years. They became a reality about five years ago when I started bottling and labeling them to sell to clients at the salon where I worked. I started selling them online and at markets about three years ago.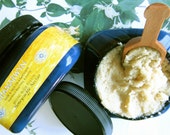 Inspirations in Shamarwyn
Being an aroma freak, I spend time researching fragrances and finding companies that produce them naturally and this plays into how I determine some of the formulations. Each creation has been my favorite when I first get them formulated, tested and bottled. My next favorite one is still in my head as a mental recipe.
Shamarwyn on having an Etsy Shop
I am surprised at how technically savvy I have become what with the photography, description writing and social media campaigns etc. that's involved with an Etsy shop. It's been an interesting adventure.